For Immediate Release:
March 2015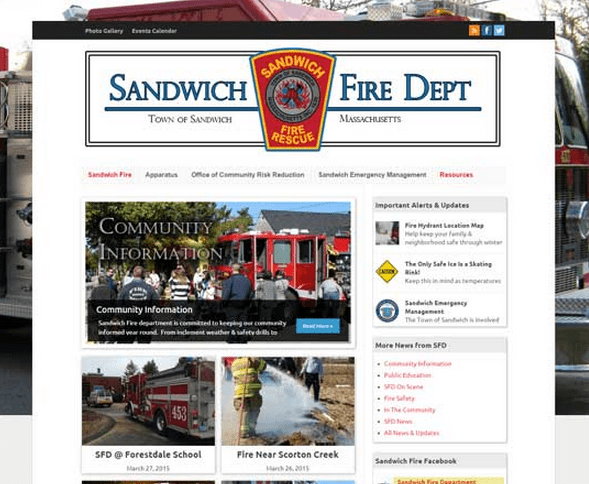 The Sandwich Fire Department announces the launch of their new website www.sandwichfire.com. The new website has been designed to provide important safety and alert information to the citizens of Sandwich as well as regular updates of Sandwich Fire Department activity and services. The department has also provided a private site for staff communication, policy & procedural changes and cohesive information exchanges between the three separate stations. Both sites are designed to improve communications across the Town of Sandwich community, as well as, provide open resources and information access to other towns and departments to help strengthen the safety of our region.
Please contact Chief William Carrico with any questions.